These Key Lime Shortbread Cookies are soft and melt in your mouth. Flavored with lime zest and topped with sweet lime icing and crushed graham crackers!
If you like these shortbread meltaway cookies, I have a few other flavors for you: Almond Meltaway Cookies, Coconut Meltway Cookies, Vanilla Meltaway Cookies and Lemon Meltaway Cookies.
With Summer already here in Florida, our kitchen is about to kick up into full swing with light Summer baking recipes. These Key Lime Cookies are always at the top of our list as they require minimal ingredients and are insanely good.
These Key Lime Cookies are meltaway cookies that are so light and fluffy in texture, that it allows them to melt in your mouth! The sweet and fresh lime flavored royal icing on top really seals the deal and makes them irresistible. Once you add some crushed up graham crackers, they are like the cookie version of Key Lime Pie!
Meltaway cookies are made up of a soft buttery shortbread cookie base. They are called meltaways because they will literally melt in your mouth!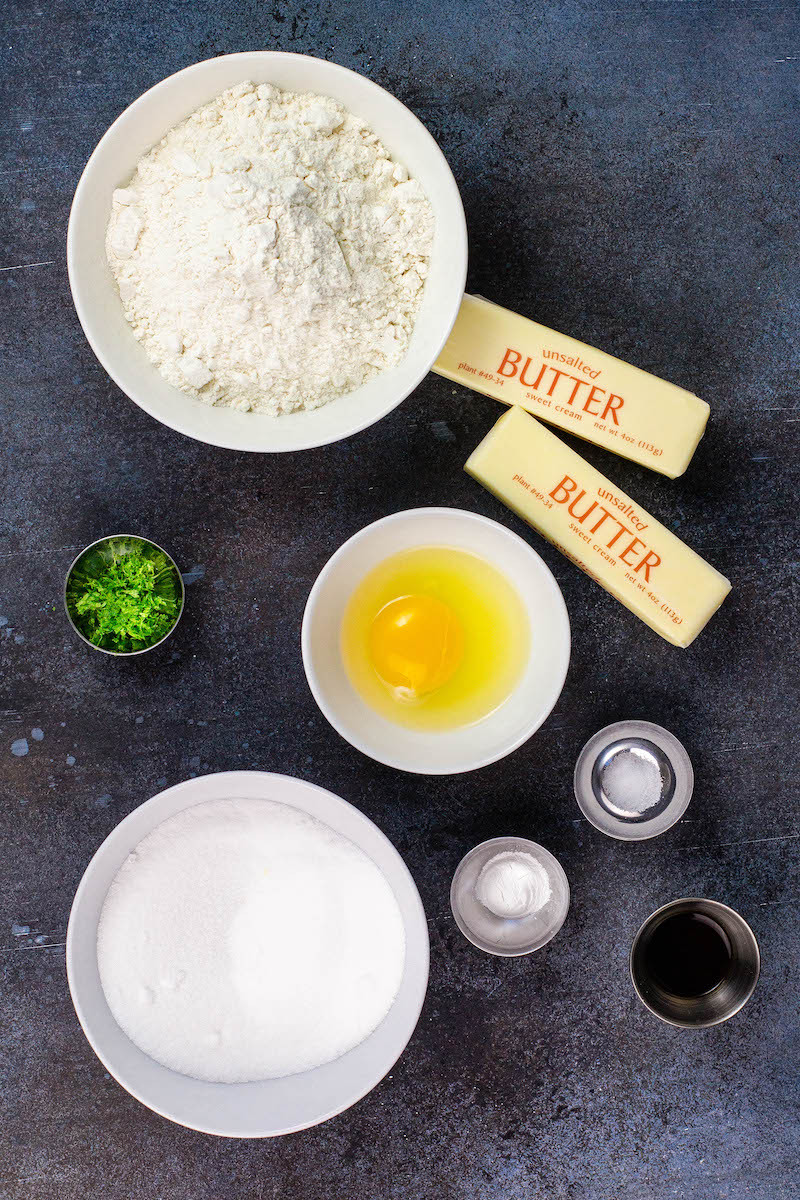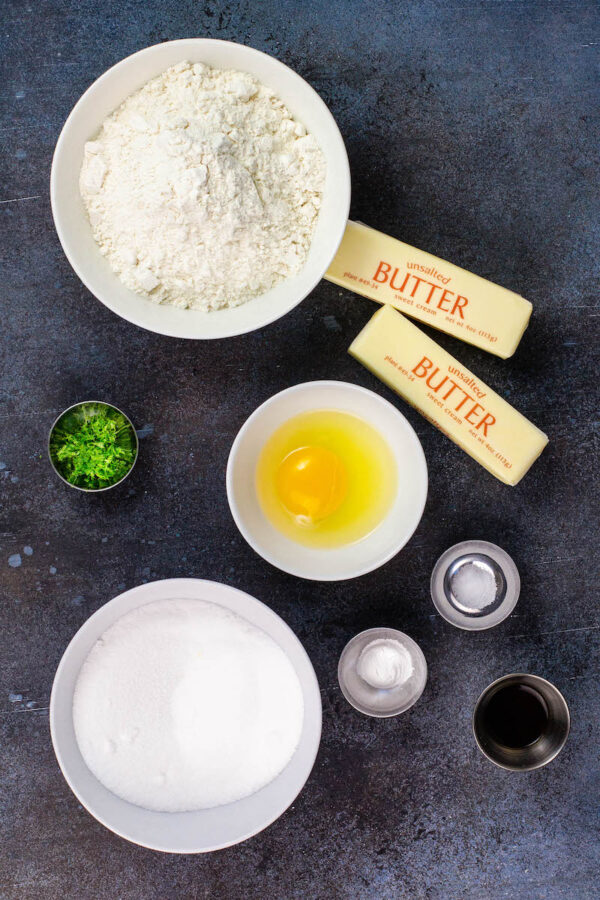 All purpose flour
Baking powder
Salt
Unsalted butter
Granulated sugar
Egg
Vanilla extract
Fresh lime zest
Powdered sugar
Milk
Vanilla extract
Key lime juice
Key lime zest
Crushed graham cracker crumbs
Key limes or limes are equal in this recipe. You can use either one you can get your hands on at the store! You can also use a different citrus if you prefer, like lemon or orange! All are delicious in this recipe!
I like to use milk in my icing, however if these cookies will be sitting a long time, I recommend using water instead. If you use milk, technically you should refrigerate the cookies. If you use water, you do not need to refrigerate them. This is just a safety precaution!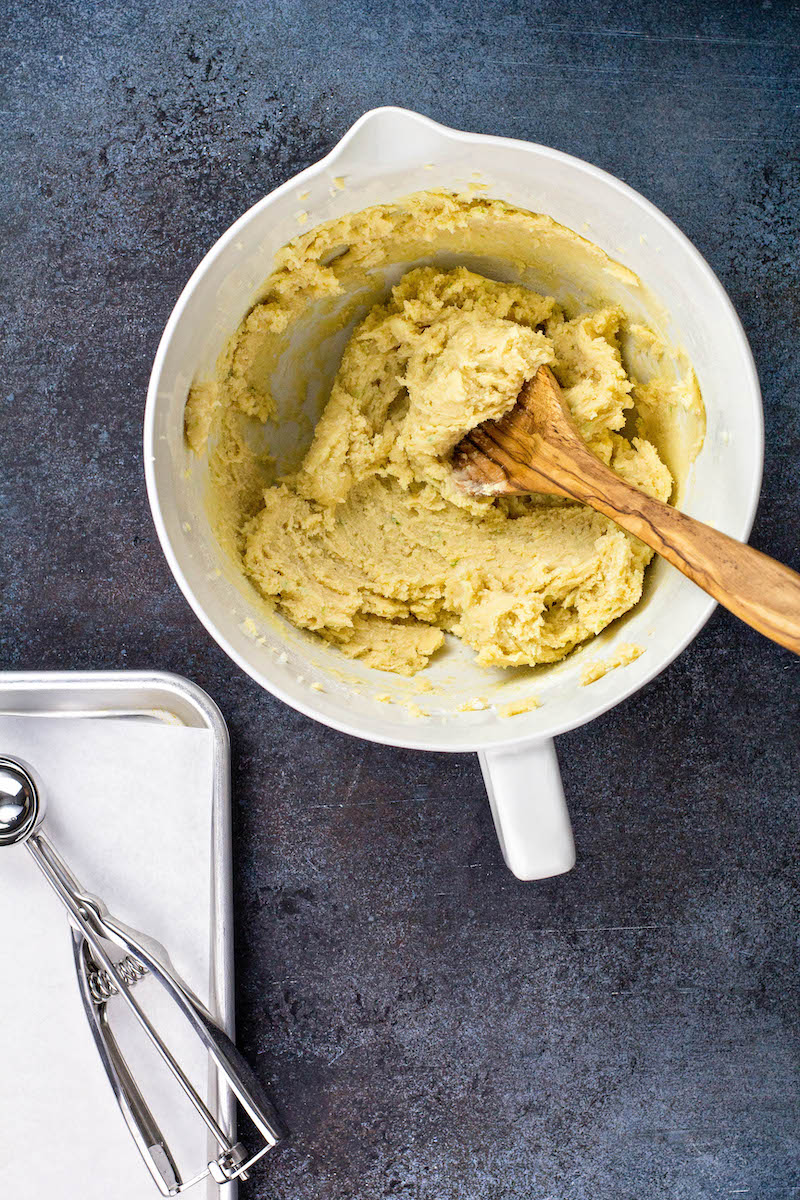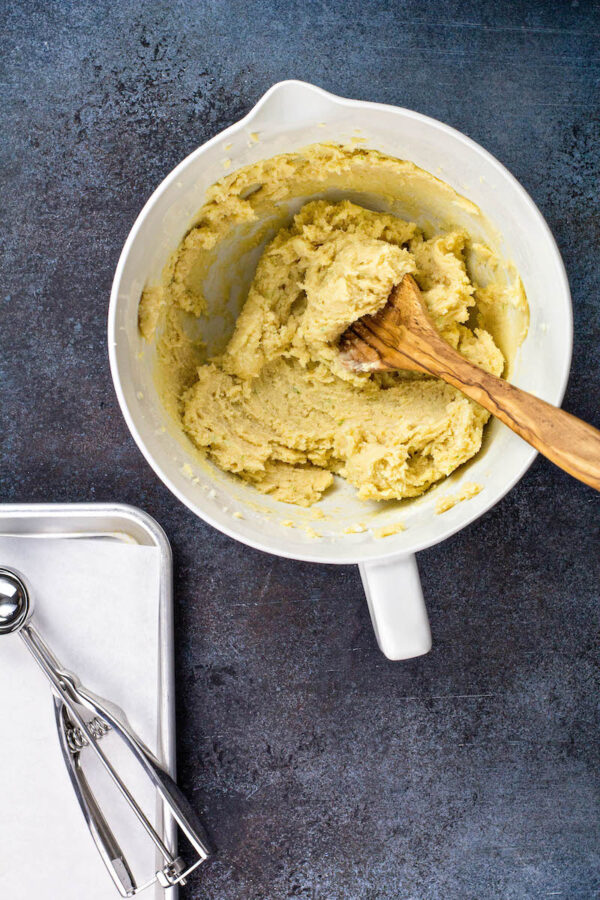 Line a baking sheet with either a silpat or parchment paper. Preheat your oven to 375°F.
Whisk together your dry ingredients. Then beat the butter and sugar until light and fluffy.
Incorporate the egg, vanilla extract and lime zest until combined. Slowly add flour mixture to wet ingredients.

Use a tablespoon to gather batter. Roll each tablespoon into a small circle. Then, using either your palm or the bottom of a cup, press into a disk shape.

Bake for 8 minutes. They won't look "done" but they are done! They will still be very light and white. Let them cool on the cookie sheet.
Once cookies are cool, whisk together icing ingredients until smooth and set aside. Use a spoon to apply icing. Sprinkle with crushed graham crackers, if desired. Let sit for at least 10 minutes or until icing is hardened.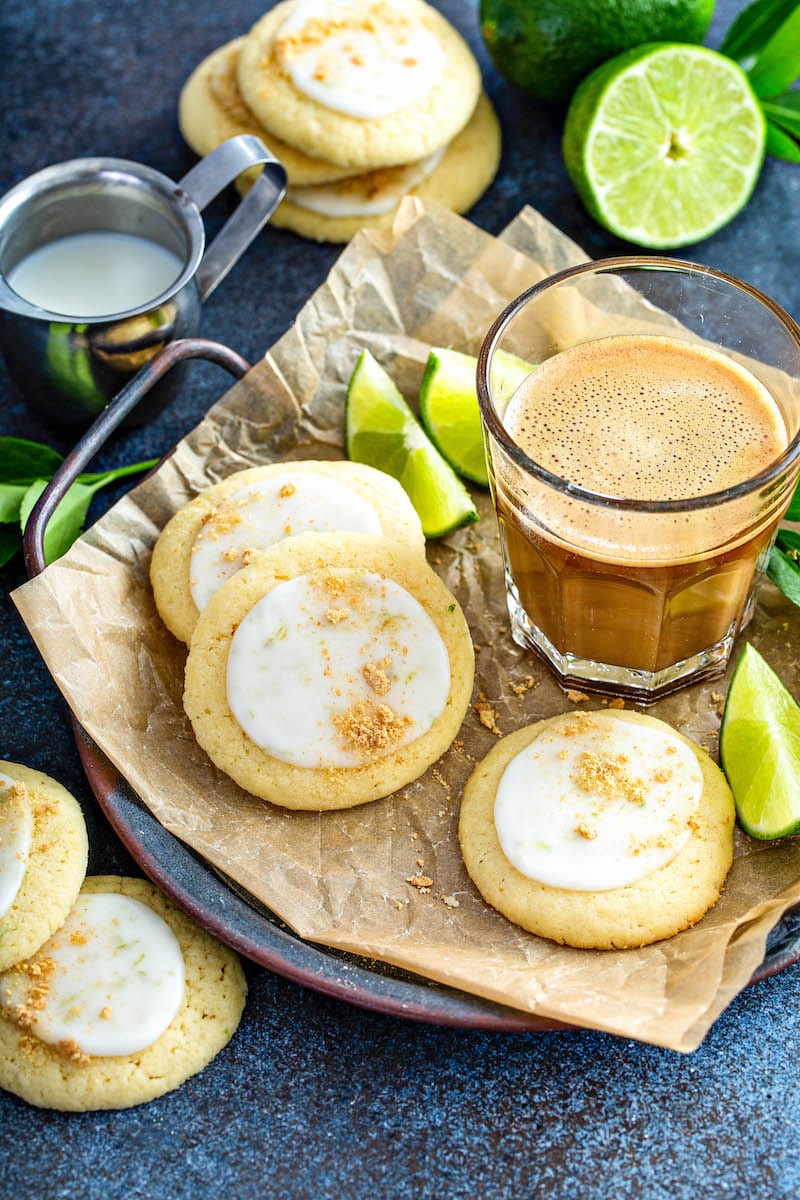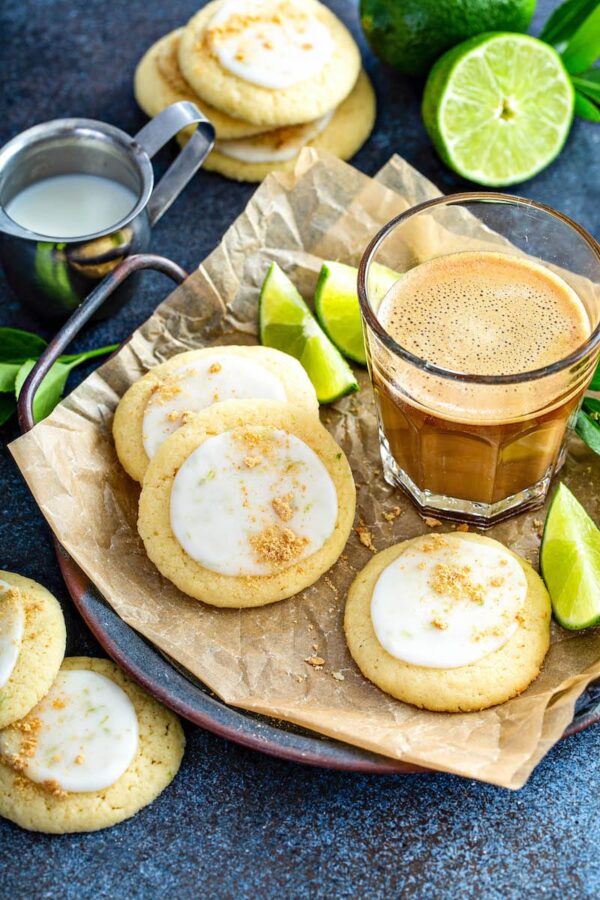 Do not over bake!
The biggest tip to make perfect Key Lime Cookies — do not over bake! You will think these cookies need a few more minutes, but they are done and will finish baking on the hot cookie sheet. The edges do not need to be browned.
I, personally, would suggest freezing uncooked dough (and unfreezing as needed for baking) as opposed to an actual baked cookie. The cookies once frozen and thawed do not tend to have the same texture anymore.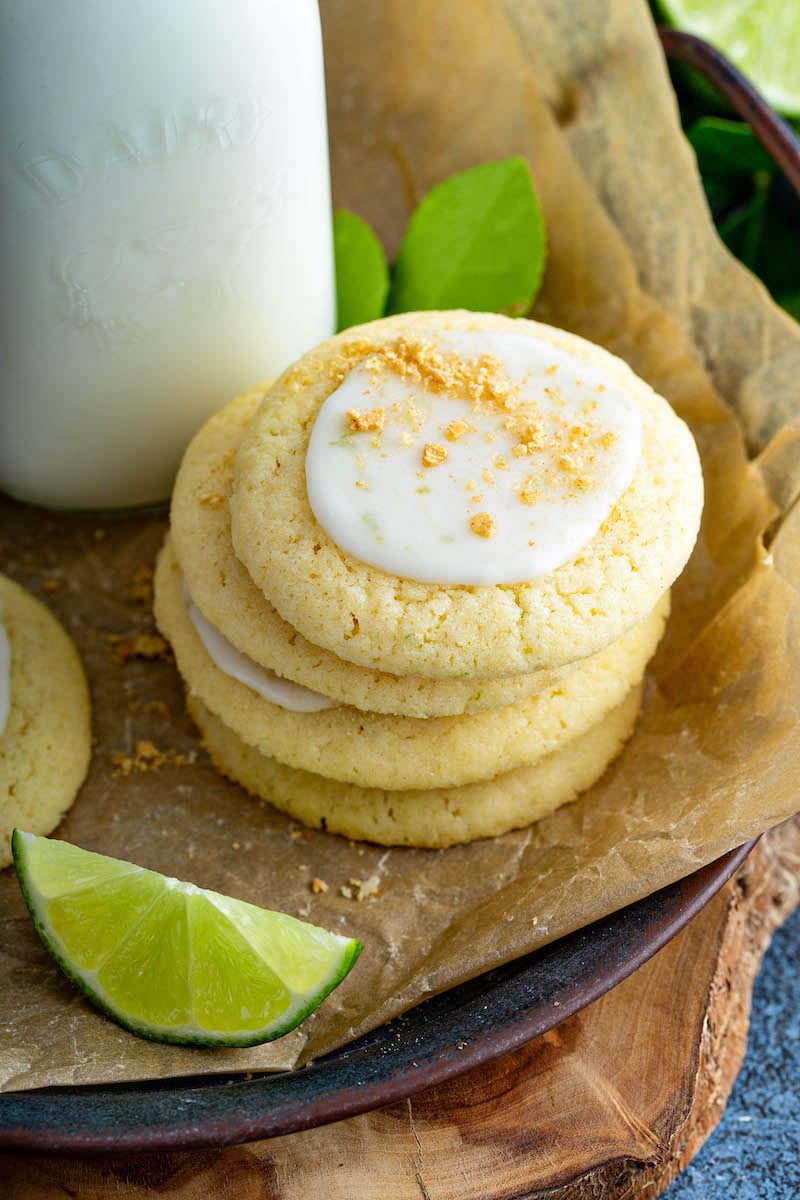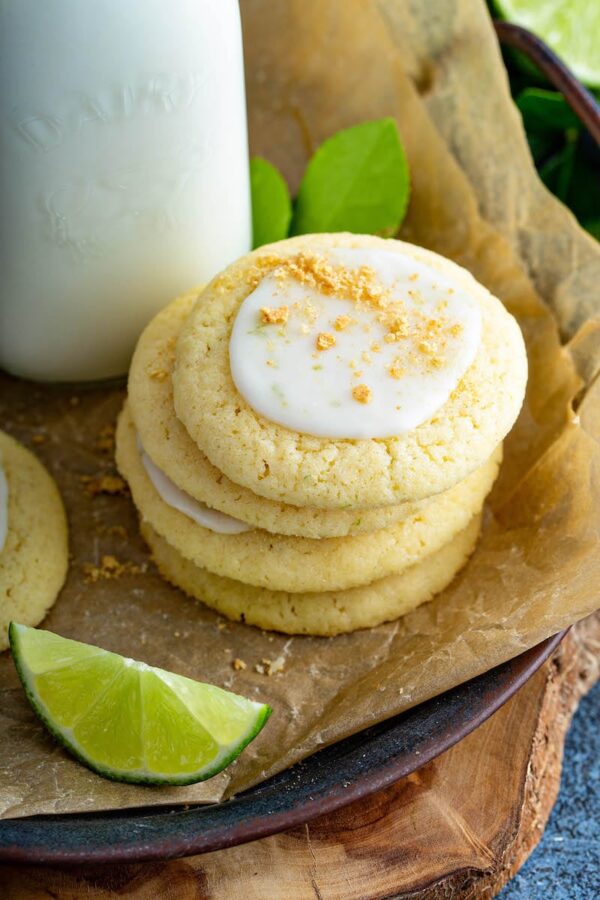 These Key Lime Cookies require minimal ingredients and effort, and I promise your family is going to love them. Crazy soft cookies with tons of flavor in just about 30 minutes! They are so refreshing and Summery, I promise you won't be able to just hav one!
Head on over to Dixie Crystals for the full recipe I developed for them!
This post may contain affiliate links. Read my disclosure policy.