Crisp and fiery, serrano peppers are a bright green Mexican chile that add heat to some of the country's most traditional dishes and salsas. Learning about their flavor and how spicy they are will take your Mexican recipes to the next level.
What Are Serrano Peppers?
Serrano peppers, also called serrano chiles, originated in Mexico's central valley. Their name references the mountainous region around the states of Puebla and Hidalgo, where they're from.
They're a deep, green color when just beginning to ripen. This is when their skin is the smoothest and shiniest. As they continue to ripen, their color can change to orange, yellow, or brownish. They're red when they're at their ripest.
They have a crisp texture and crunch that instantly transforms into a grassy, fiery experience.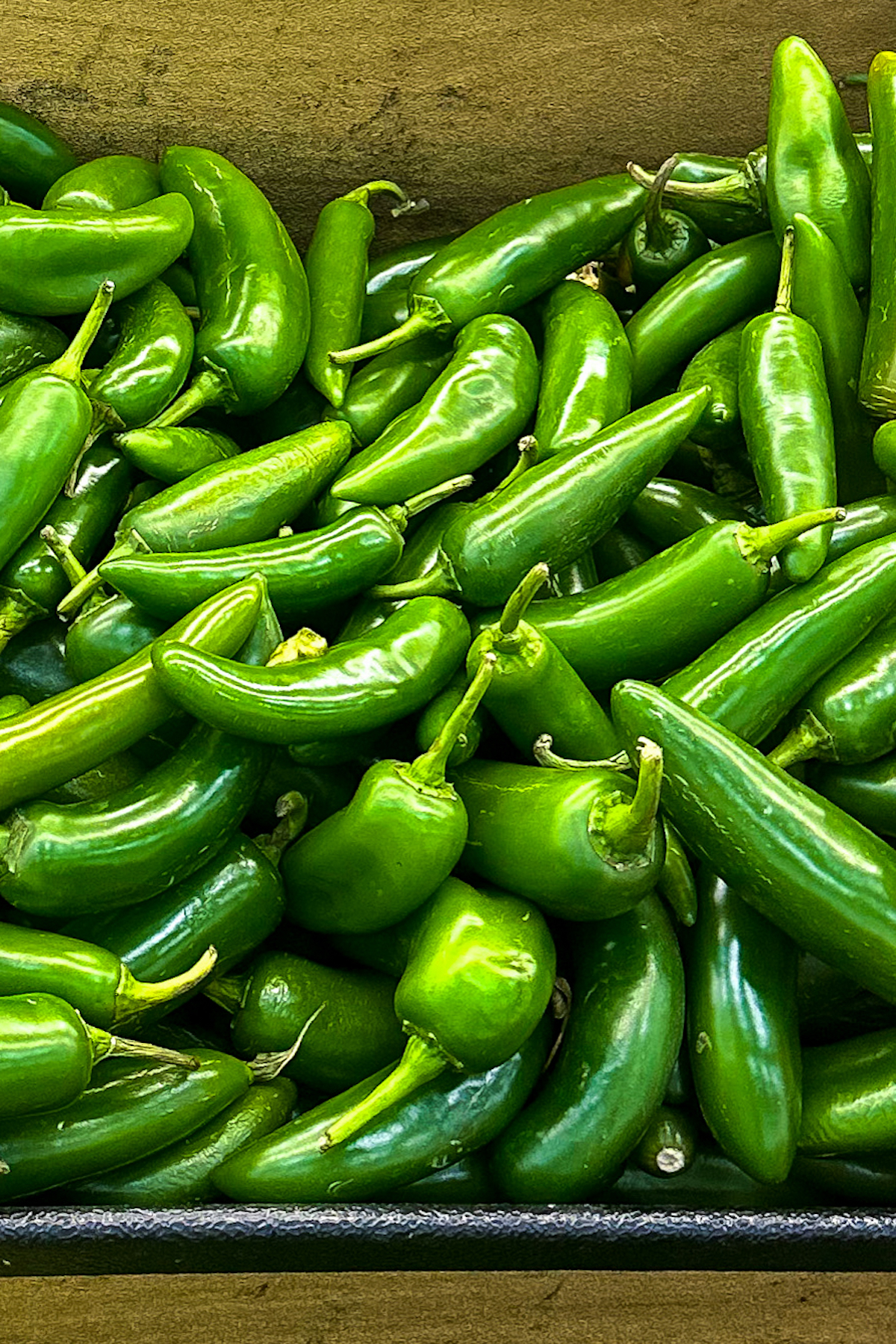 Are Serrano Peppers Very Hot?
Serranos are a medium-high spicy pepper, with 10,000-25,000 Scoville heat units. For reference, they're definitely hotter than poblanos and jalapeños but less so than Scotch Bonnets and cayenne peppers. The answer to whether they're spicy depends on how much heat you can take and what your point of reference is.
Is A Serrano Pepper Hotter Than A Habanero?
No! Habaneros are considered some of the spiciest in the world. They have about 150,000-575,000 heat units… So while serranos are also relatively spicy, they're nowhere near as hot as habaneros.
Serrano Peppers vs Jalapenos
Serrano peppers look like thin, longer versions of jalapeños. Although they're both a deep green color, jalapeños and serranos have different flavors and heat intensities.
Jalapeños have a 2,000-8,000 Scoville heat units, significantly less than serranos. Think of it this way: the hottest jalapeño still isn't as spicy as a mild serrano pepper. In terms of flavor, jalapeños are typically on the sweeter side, much like green bell peppers. They have a vegetable-like taste, unlike serranos which are instantly fiery.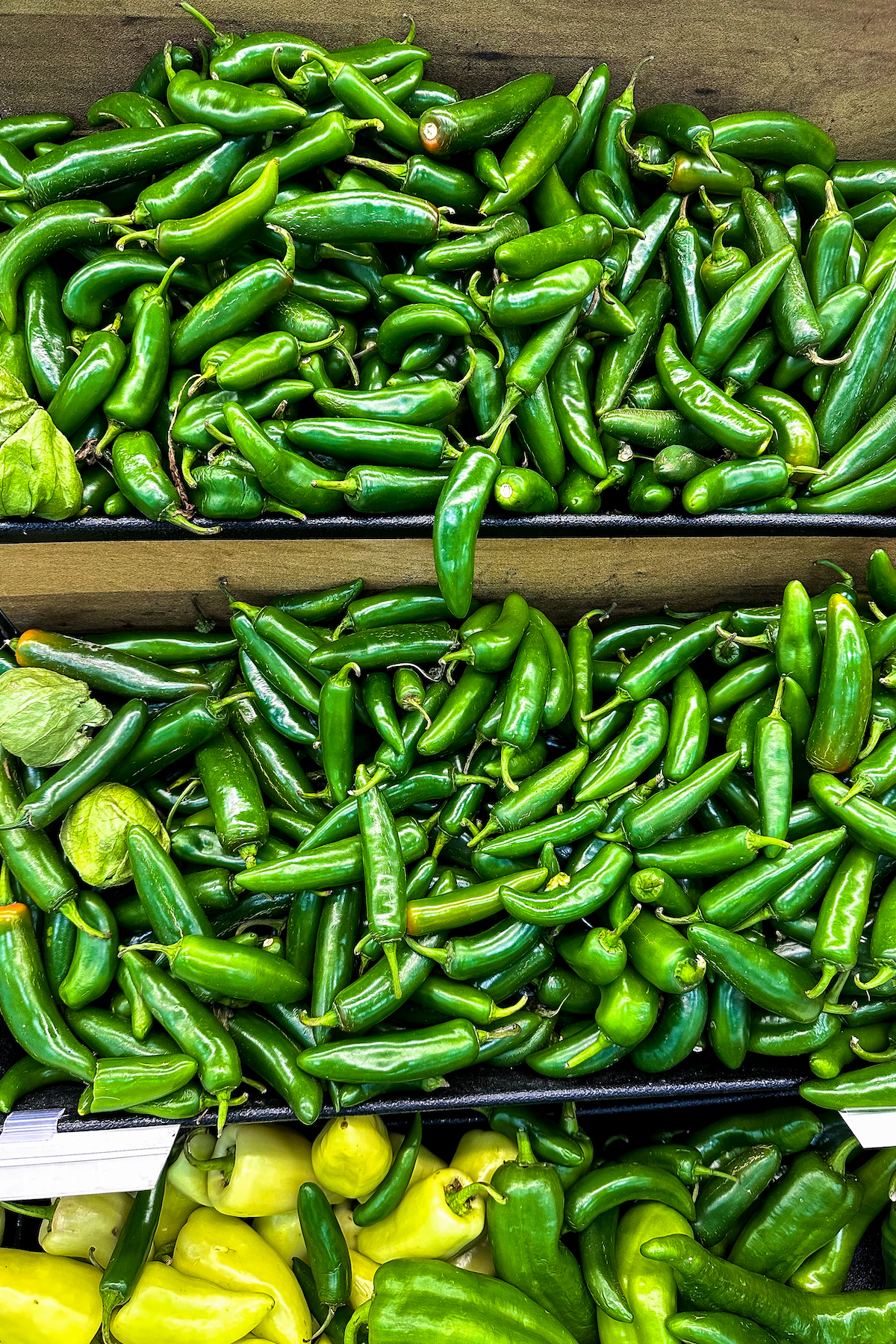 Ways to Use Serrano Chiles
Before you start cooking, remove the seeds and stems from your peppers. This way you can control the heat a little more (unless you want to make an absolutely spicy dish). After you've done that, these are the most common ways to use serrano peppers:
Salsa. Charred or fresh, serranos are common in traditional salsas like my Avocado Salsa.
Topping. Finely chopped or sliced serranos can be added to your favorite Mexican dishes like Flank Steak Tacos for crunch and extra heat.
Cocktails. Muddle 2-3 slices of serranos (as a substitute for jalapeños) and use them to make spicy Cucumber Margaritas.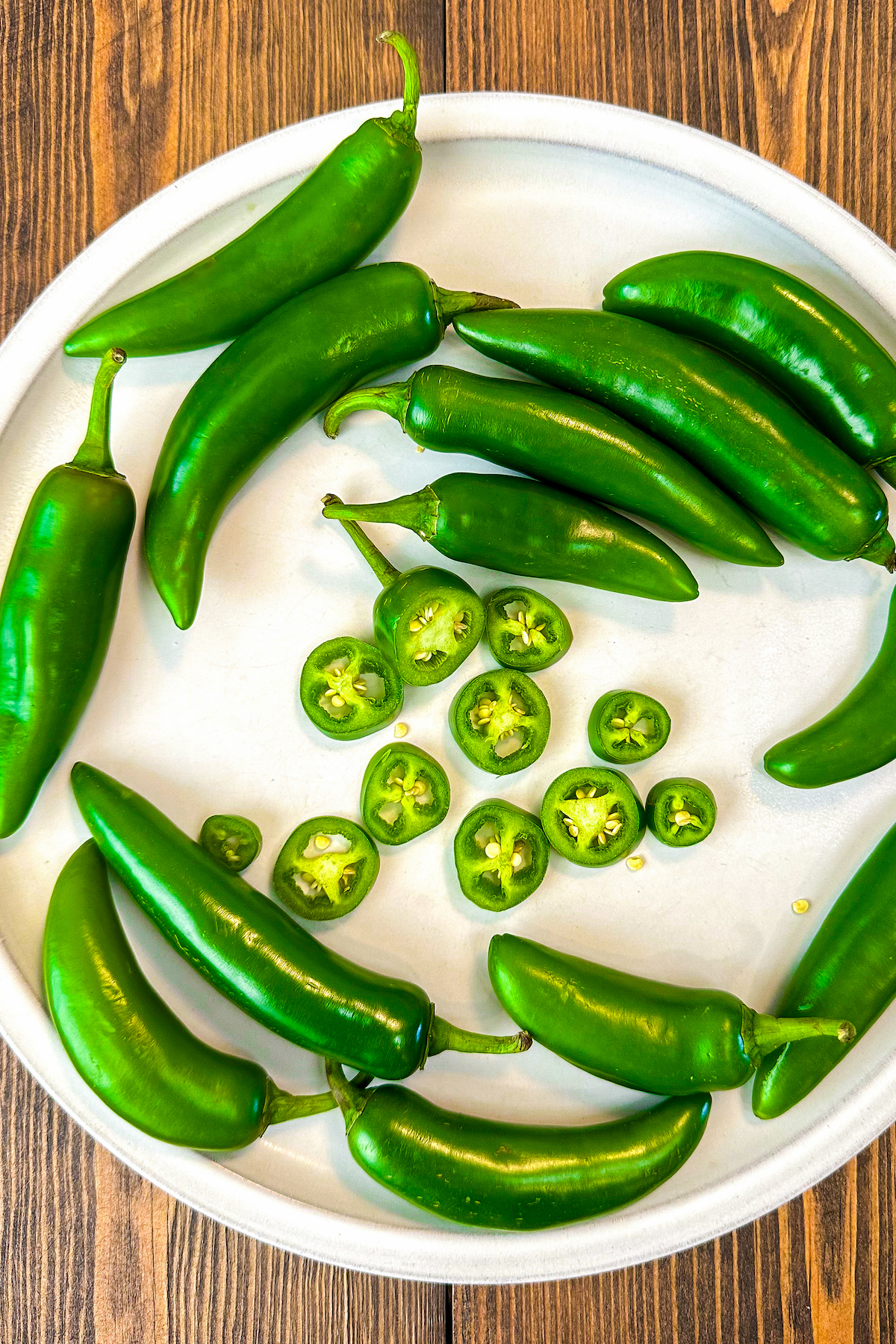 Where To Buy Serrano Peppers
You can get serrano peppers in the produce section at most grocery stores. Look for them next to the jalapeños and habaneros. If you can't find them there, head to a Mexican grocery store.
Pick the ones that have a smooth, tight skin. Make sure there are no bruises, holes, or cavities in them. Don't worry about their size as long as they're nice and smooth. To get a feel for how spicy they'll be, smell them. Spicier serranos have a sharp, peppery smell to them.
How to Store Serrano Peppers
Serrano peppers need to be refrigerated. You can keep them in an airtight container or wrapped in a paper towel inside an airtight bag. They'll stay fresh for up to 2 weeks. However, the longer you keep them, the spicier they become. This is something to consider when adding a week or two week-old serrano to your recipes.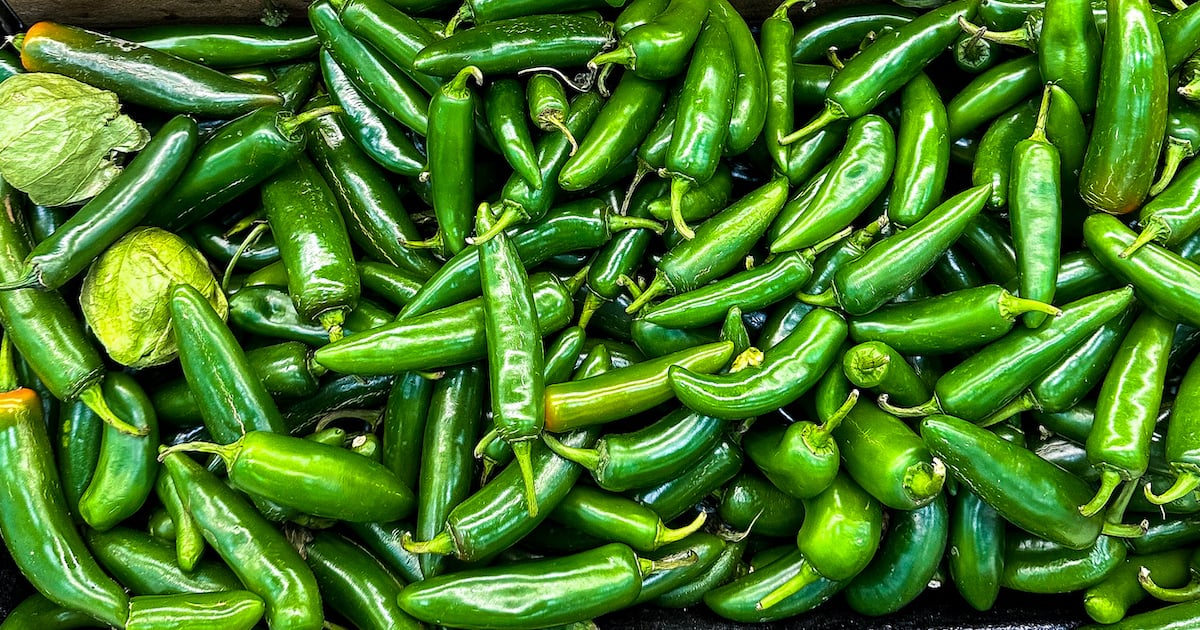 Authentic Mexican Recipes Using Serrano Peppers
If you're wondering what sort of recipes you can use them in, here are the most common ones:
Homemade Pico De Gallo: Add some chopped serrano for a bit of heat or swap out the jalapeños entirely for a fiery bite.
Frijoles Puercos (Mexican Bean Dip): Slice 1/4-1/2 of a serrano pepper and cook it with the chorizo for this bean dip.
Caldo de Pollo: Adding diced or sliced serrano to taste to each bowl of soup and waiting 1 minute before digging in will add a new depth of flavor.
Pork Pozole Verde: Substitute 1 (or all of the jalapeños) in the recipe for serranos if you like spicy pozole broth.
Chilaquiles: You can hardly call it "salsa verde" for chilaquiles if it doesn't have serranos like in this recipe.
Chiles Toreados: Perfectly charred and simmered in a savory sauce, these fiery chiles toreados with onions will add lots of Mexican personality to any taco.
Salpicon: Served in crunchy lettuce leaves, this easy salpicon de res recipe is a refreshing lunch for the summer days ahead. Drizzled with a homemade chili sauce and topped with avocado!
This post may contain affiliate links. Read my disclosure policy.