Fully Loaded Guacamole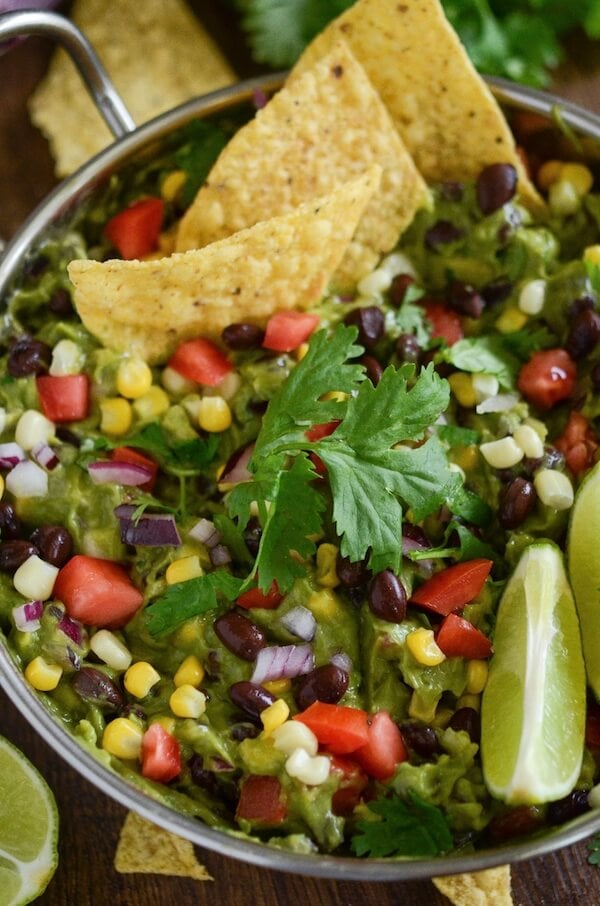 Football is back and while I am sure some of you are excited for the game, I am excited for the snacks. I could sit here and pretend like I am into the game, but y'all…I am only there for the Fully Loaded Guacamole.
And the Meatball Bombs. Oh and the Beer Cheese Dip. Ok, ok, and some of the Bacon Wrapped Jalapeño Popper Stuffed Chicken Rollups.
But that's it. After that, I totally stop stuffing my face. I promise. Then Jorge literally rolls me home and all is right with the world.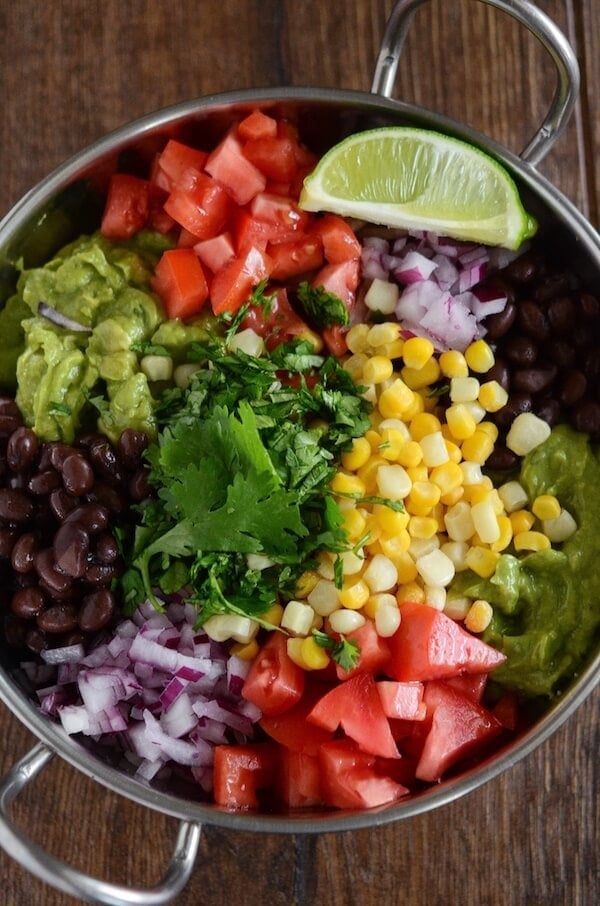 I made this loaded guac for a bunch of our friends who happen to have a vast mixture of allergies. I had to make sure what I was serving was both gluten free and dairy free.
I was stumped for a few minutes and then realized guacamole would be perfect. Heck, this recipe is actually vegan so it should make everyone happy! And it did! The bowl was gone in minutes, but thankfully it makes a ton so I was able to keep reloading it.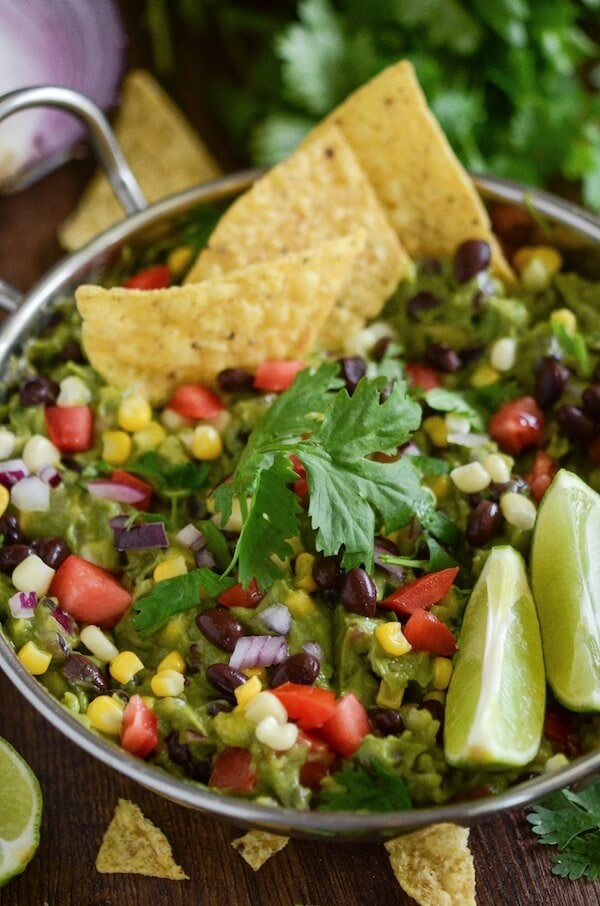 Everyone goes crazy over my Fully Loaded Guacamole and I am going to let you in on a little secret…fajita seasoning. Seriously, y'all, you just need a little fajita seasoning to take your guacamole to the next level. My mom taught me this trick growing up and I can't do it any other way! You have to try it at least once!
You can load up this guacamole any way you please. I have sometimes added jicama and sometimes I grill the corn, but the recipe below is my favorite way to make it. I hope you enjoy it as much as we all do!
If guacamole isn't your thing, I have plenty of other awesome appetizer recipes for you to make for the next game day. But seriously, who doesn't love a big bowl of guac??
Fully Loaded Guacamole
recipe note: I like to use fajita seasoning in my guacamole — it's a tasty trick I learned from my mom. However, you can also just use salt and black pepper in it's place.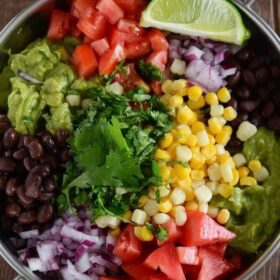 Ingredients:
5 ripe avocados, mashed
1 cup rinsed and drained black beans
1 cup fresh corn (can use frozen, but let thaw completely)
1 small red onion, finely diced
4 roma tomatoes, finely diced
1 jalapeno, seeded and minced
1/4 cup minced cilantro
juice of two limes
fajita seasoning, to taste
Directions:
Combine all ingredients in a large bowl. Mix to combine. Serve.
If making ahead, cover with plastic wrap, pressing the wrap down onto the surface of the guacamole to prevent it from browning. Refrigerate until ready to serve.