This fluffy, rich and creamy Strawberry Mousse is made with just three ingredients and is absolutely loaded with fresh strawberry flavor in each bite!
If you love this Strawberry Mousse, you'll love my Raspberry Cream Sugar Sandwich Cookies and Strawberries and Cream Cupcakes!
Homemade Strawberry Mousse
Extra creamy, light and fluffy — you're going to LOVE this easy Strawberry Mousse recipe!
If this is your first time making mousse, don't be nervous, it couldn't be any easier to make. It's the perfect make ahead dessert for a dinner party that looks impressive, but only requires a few minutes of your time to make.
You can serve it as one large mousse or in individual servings for a fancier approach. My favorite way to serve it is in little glass jars with a swirl of whipped cream and fresh strawberries on top.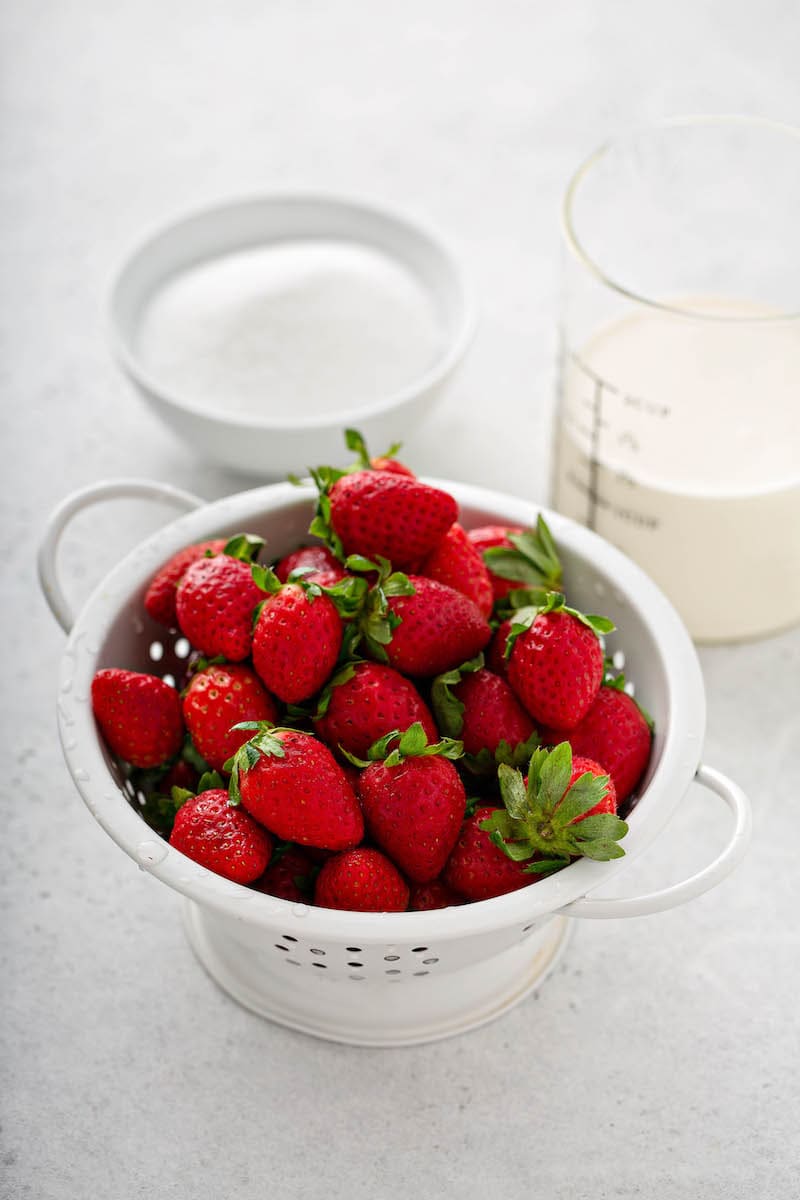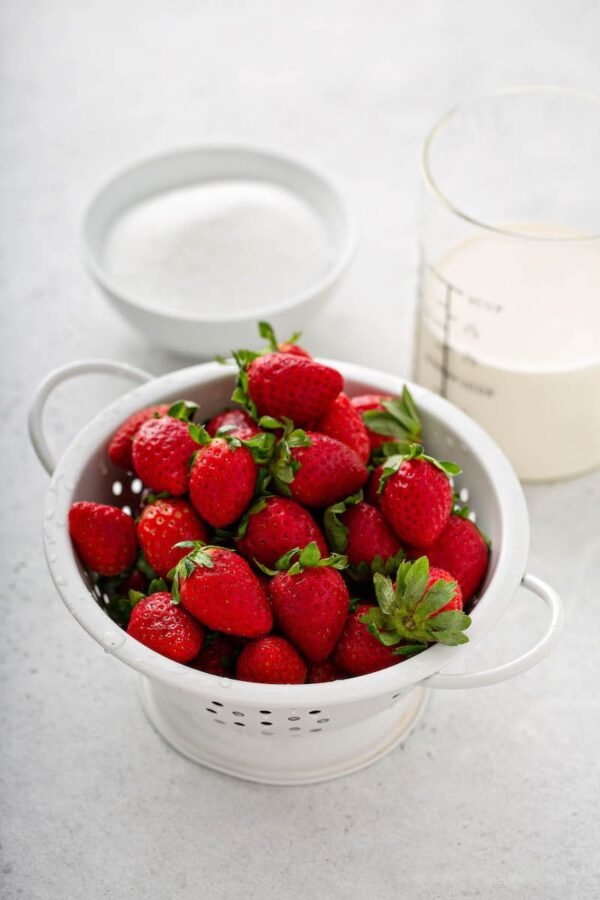 Ingredients
Fresh strawberries
Sugar
Heavy whipping cream
You can make it your own by using raspberries, blackberries, blueberries or even mixed berries. You can also add fresh zest from citrus (lemon would be great with this strawberry version!) or even added extracts.
Or keep it classic, just as is is, with these three perfect ingredients of heavy cream, fresh strawberries and sugar.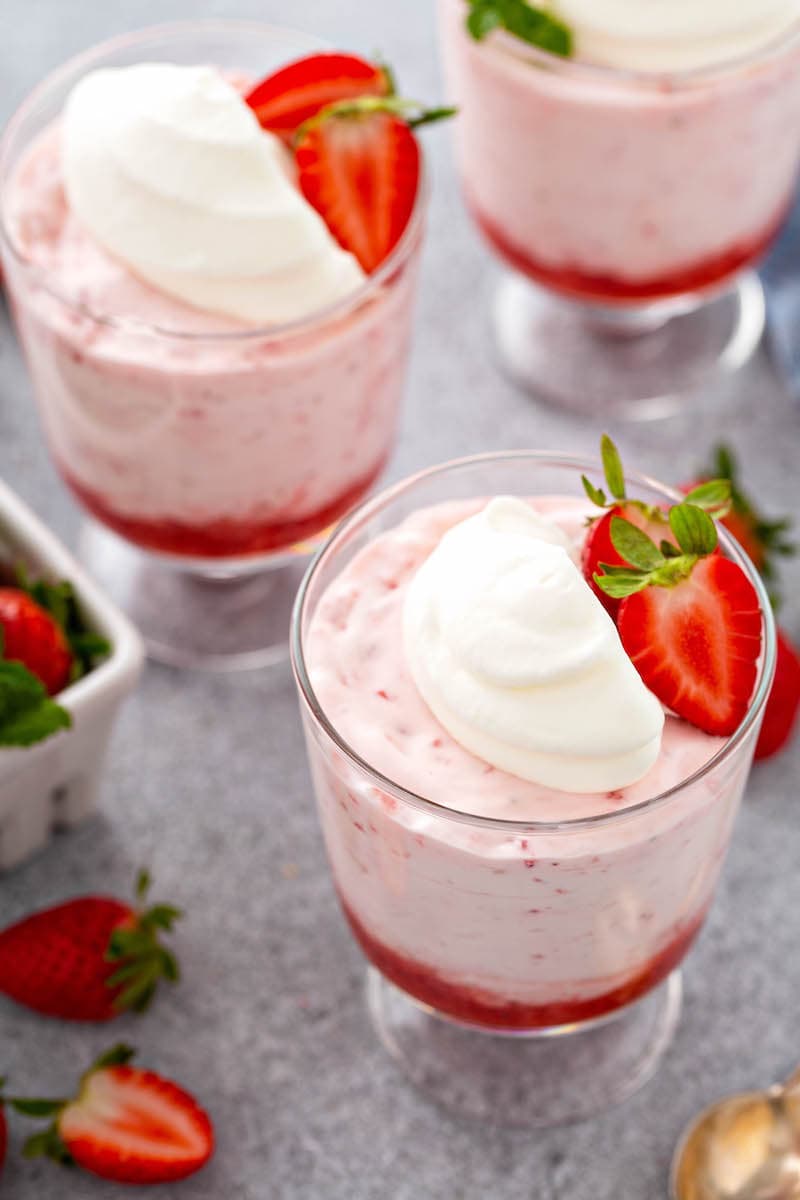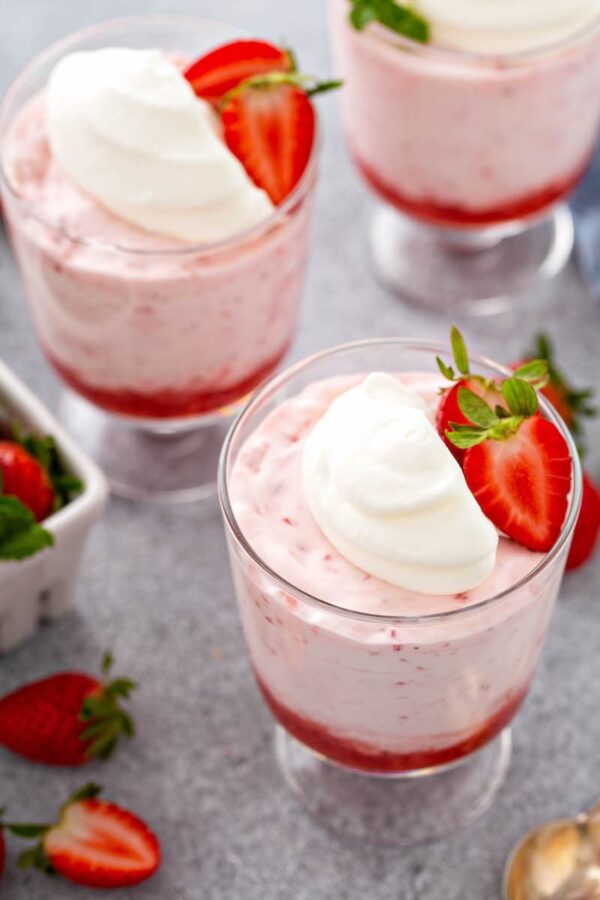 How to Make Strawberry Mousse
You will need a food processor or blender to puree the strawberries (and sugar) fully and get the perfect texture to make the mousse.
Then you need to whip the heavy whipping cream until stiff peaks form. Of course you can whip the heavy whipping cream by hand, but it's a lot easier if you use a stand mixer or hand mixer.
Lastly, you need to combine the two by hand with a spatula or wooden spoon. You want to be careful to combine it just until it comes together and not too stir too much to make it flat.
Transfer it to your preferred jars and pop it into the fridge for a couple of hours and that's it!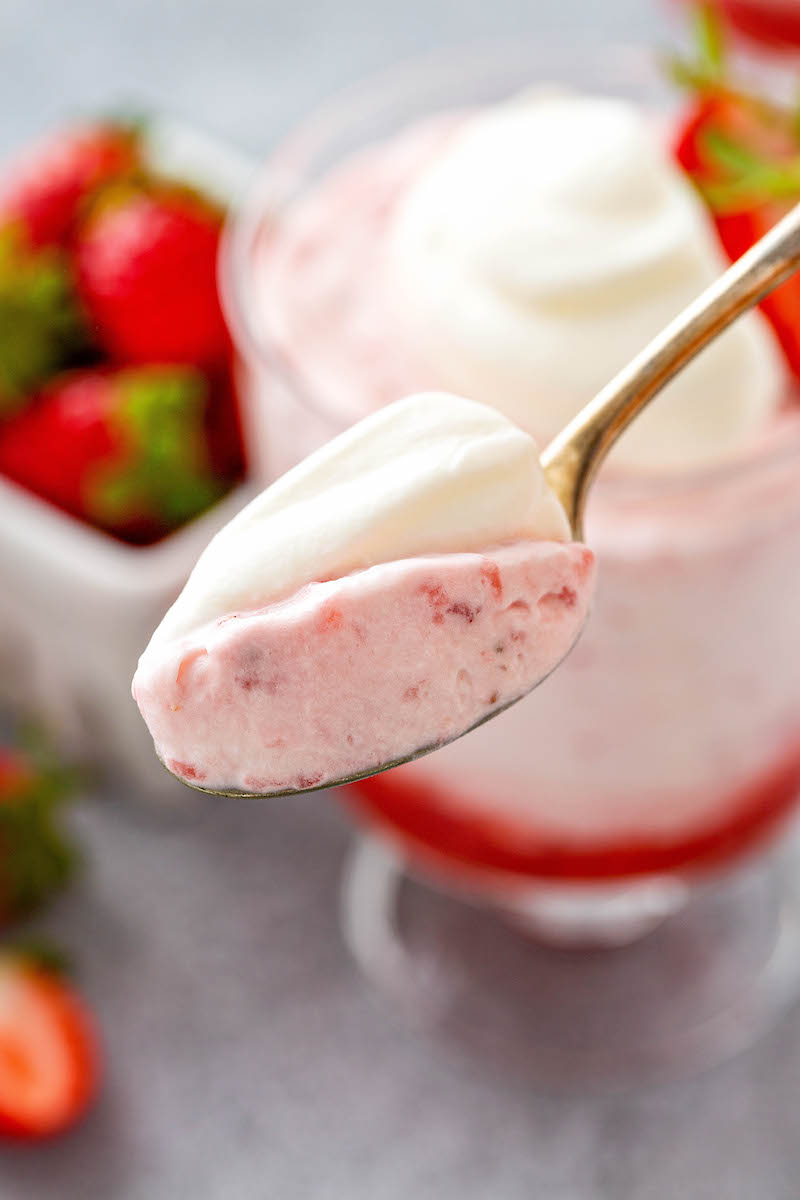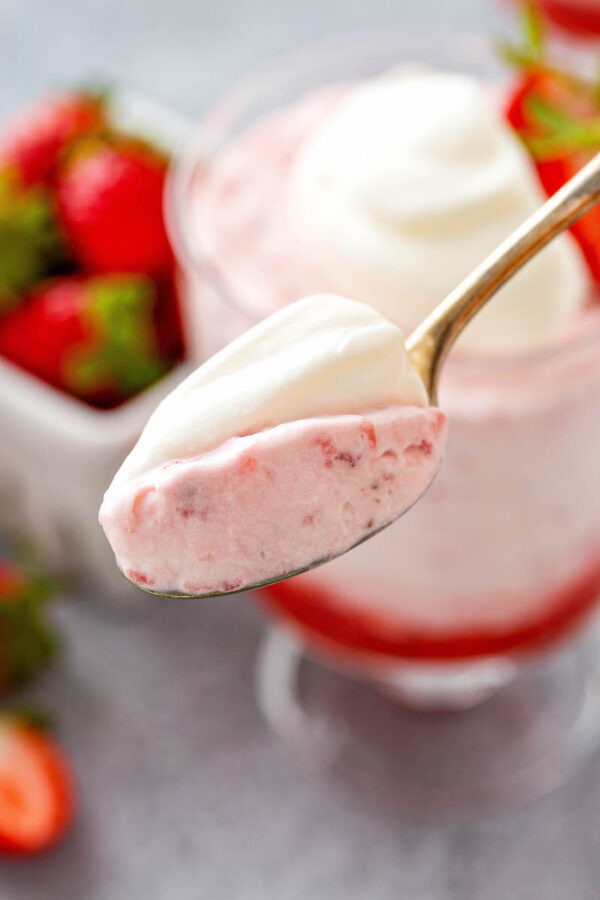 How Far Ahead Can I Make Mousse?
You can prep this strawberry mousse recipe and keep it in the fridge for up to 3 days! Just make sure you are storing it in an airtight jar or covering each glass with saran wrap.
Another great way to make and store individual servings is in little mason jars. The screw on top lids come in very handy to store them for a couple of days and easy to travel if you are taking it somewhere.
While you can make this recipe ahead, it does not freeze well.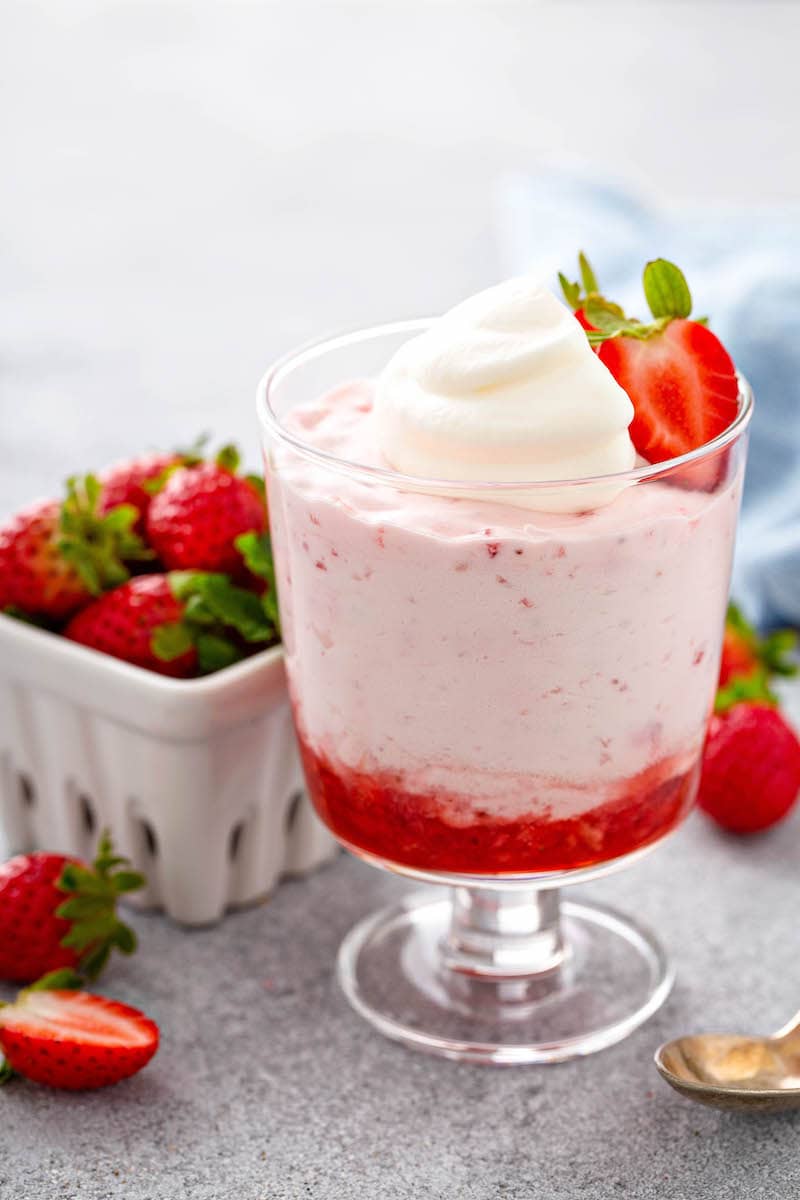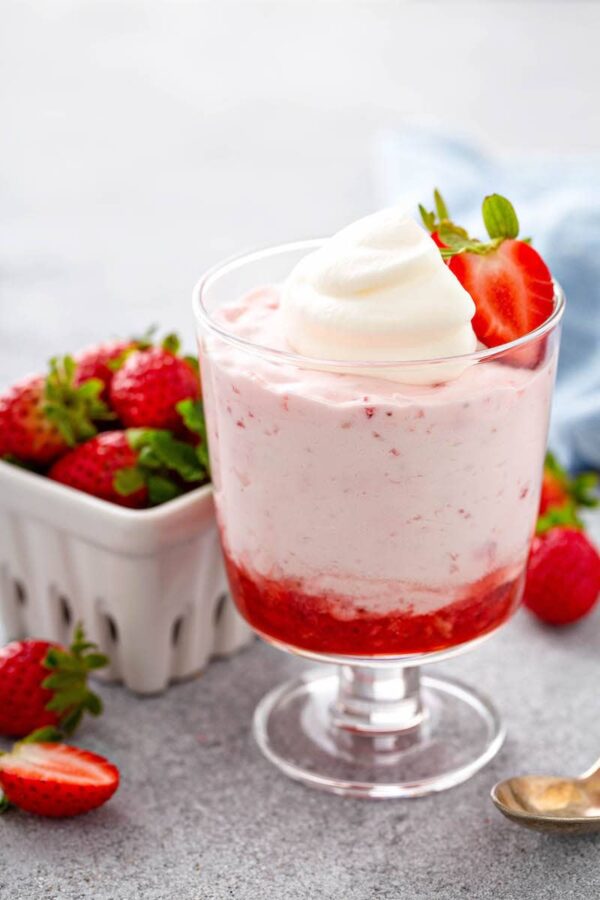 I just know you are going to love this easy, three ingredient recipe for my favorite Strawberry Mousse. It is so epically creamy and rich, but perfectly flavored with fresh strawberries.
Head on over to Dixie Crystals to get the full recipe I developed for them by clicking the button below:
This post may contain affiliate links. Read my disclosure policy.