This sweet and savory Southern Corn Pudding recipe is the best kind of comfort food. Perfect as a side dish on Thanksgiving or to serve with spicy BBQ!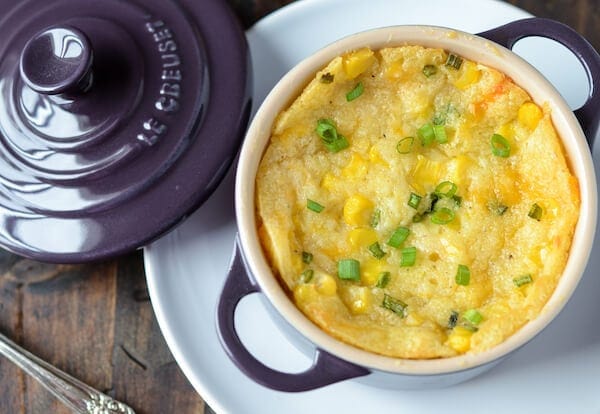 This is one of the few classic southern dishes that I did not grow up eating.
To be honest, I didn't have it until a few years ago when Jorge and I were visiting Savannah, GA. After one bite I was immediately obsessed with the sweet cornbread-y mixture.
I had no idea what it was and had to ask about three times for someone to explain it to me.
It reminds you of sweet cornbread that hasn't cooked long enough…and has more flavoring and bites of corn mixed in it.
That description does not make it sound appetizing, but I swear to you it's a casserole full of true comfort food — and it is the perfect addition to a Thanksgiving table!
If you love this Southern Corn Pudding recipe, make sure and and also check out my other family favorite Thanksgiving recipes: Best Green Bean Casserole, Sweet Potato Pie, Corn Casserole, Sweet Potato Casserole, Cranberry Relish and Fried Apples!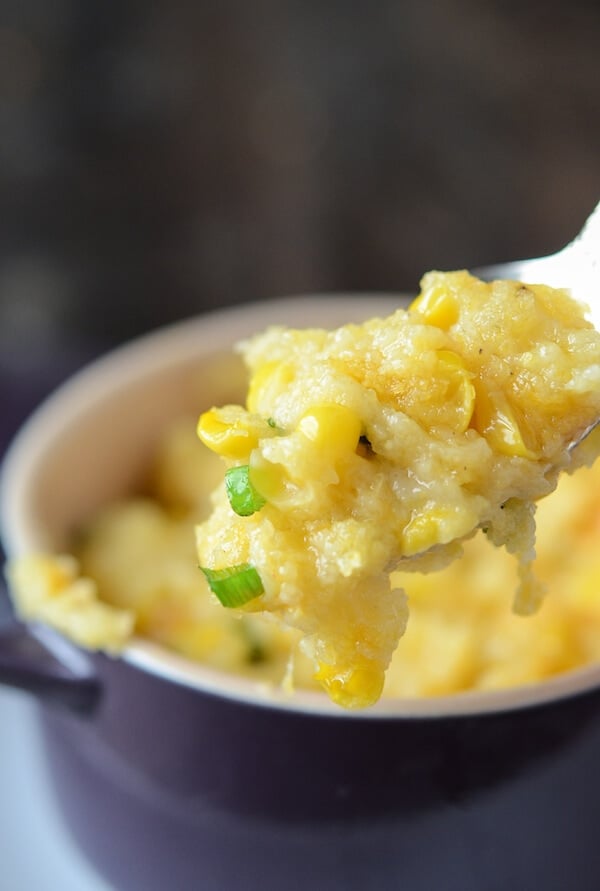 Some people make something like Corn Pudding, but with whipped eggs…which makes it a lot more like a soufflé to me.
I like to make mine with some chives and cheddar cheese for more flavor, but this recipe can be made the classic way by taking out those two ingredients.
I normally cook it in a 9×13 casserole dish (as the directions say), however for photos I made it in individual ramekins.
If you have enough ramekins and want to make personal servings, bake them for about 20 minutes (watching to make sure they don't brown too much on top).
Head on over to Dixie Crystals to check out the recipe for Corn Pudding!
This post may contain affiliate links. Read my disclosure policy.